FHWA Repeals 103-Year-Old Patented & Proprietary Products Rule
---
September 27, 2019... This week, the Federal Highway Administration has formally lifted a 103-year-old regulation that has banned the use of patented or proprietary materials in Federal-aid highway projects.
FHWA Final Rule and News Coverage: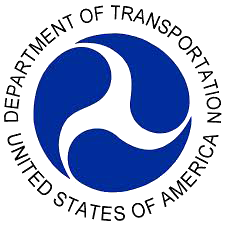 "Executive Summary: The FHWA is revising its regulations at 23 CFR 635.411 to provide greater flexibility for States to use patented or proprietary materials in Federal-aid highway projects. Based on a century-old Federal requirement, the outdated requirements in 23 CFR 635.411(a)-(e) are being rescinded to encourage innovation in the development of highway transportation technology and methods.

As a result, State Departments of Transportation (State DOTs) will no longer be required to provide certifications, make public interest findings, or develop research or experimental work plans to use patented or proprietary products in Federal-aid projects. Federal funds participation will no longer be restricted when State DOTs specify a trade name for approval in Federal-aid contracts. In addition, Federal-aid participation will no longer be restricted when a State DOT specifies patented or proprietary materials in design-build Request-for-Proposal documents."
---

"This much-needed update of a century-old, obsolete rule will benefit state transportation infrastructure projects and save millions of taxpayer dollars," said U.S. Transportation Secretary Elaine Chao.

FHWA Administrator Nicole Nason added "This final rule promotes innovation by empowering states to choose which state-of-the-art materials, tools, and products best meet their needs for the construction and upkeep of America's transportation infrastructure."
---

"As the number of deaths in our work zones steadily increases year after year, states are challenged with new ways of keeping workers safe. The repeal of the proprietary product rule will help considerably.

'One example of a safety device that protects the workers that isn't currently being used as much as it should be due to this proprietary rule is a mobile barrier,' [former U.S. Secretary of Transportation James Burnley] says . 'Instead of state DOT's having to use cones, which are basically worthless in terms of protection, these are moveable barriers that are mounted on truck wheels that can be driven up to a work zone and hooked together to extend the work zone. They create a 5-ft. stainless steel walls that is an impenetrable barrier that protects the workers and their use is being inhibited due to this rule. As a practical matter, it's basically impossible for states to use federal aid to purchase these products without going through a lot of steps and delay to get approval,' Burnley adds.

...'Repeal of the Proprietary Rule liberates state DOT's to use their own procurement procedures to acquire innovative products that will enhance safety, reduce congestion and enhance the resilience of our highways,' Burnley says."
---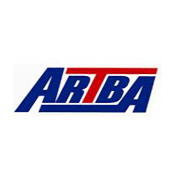 "The Sept. 26 Federal Highway Administration (FHWA) repeal of a 103-year-old federal procurement rule is a major victory for motorists that should spur deployment of new technologies to help save lives, minimize congestion and improve the performance of the nation's highways, the American Road & Transportation Builders Association (ARTBA) says.

...The FHWA action will free up states to use federal highway funds on a host of patented or proprietary road and bridge technologies that can help deliver a safer and more efficient roadway system for American motorists and businesses. "